Welcome To The Wealth For The Workers' E.Book, Audio Book, Art And Music Catalogue. The Wealth For The Workers Is Approved And Backed By The Australian Government And N.E.I.S Program.
We Are An Education Based, Humanitarian, Global Self Employment, New Style Of Profit-Sharing Company. Our Mission Is To Wipe Out Unemployment, Poverty And Financial Hardship In Australia And On Planet Earth.

If You Are A Writer, Artist or Musician And Would Like To Have Your Artistic Creation, E.Book, Audio Book, Music Or Painting In Our Catalogue Please Contact Us By Email On Our "CONTACT US PAGE"
Our Refund Policy:

Please make sure you take your time to choose your products carefully as we have

'No refunds for incorrect choice'

and

'No refunds if you change your mind'.
How To Make Money Writing Quick Non Fiction E.Books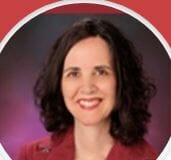 How to Make Money Writing Quick Non-Fiction eBooks….Guaranteed! Have you written an ebook, but it didn't make any money? Or, you wanted to write one, but you just didn't know where to begin? Maybe you've tried using one or more of the many ebooks or programs out there on how to write ebooks and failed. Don't worry, if that's the case, it's not your fault. Ellen Violette has been teaching people all around the world how to write quick non-fiction ebooks since 2004. In fact, she was the very first ebook coach! And many of her students came to her after failing to get the results they wanted with other "systems" from other coaches and so-called experts because their systems simply didn't work! But, it is not only possible to make money with ebooks, it's easy when you do it the right way. It's also a great strategy for building credibility and expert status and building a list of raving fans and lifetime buyers which leads to even more sales & bigger profits for you! In this ebook, "How to Make Money Writing Quick Non-Fiction eBooks…Guaranteed, you'll get the complete step-by-step blueprint that has turned frustrated writers into successful and best-selling authors in just days! It's Easier Than You Think! Most people think that writing an ebook or a book is hard because so many authors labor for months and even years trying to write one! They overwhelm themselves by approaching it the wrong way. And many seem to think that they should just KNOW how to do it without any guidance. But, somebody taught them how to ride a bike and how to drive a car….well it's the same thing with ebook writing. It's a learned process. And, once you learn it, you'll be able to make money writing ebooks EVERY SINGLE TIME you write one! Follow This Step-By-Step PROVEN eBook Writing System for FAST Results! "How to Write a Quick Non-fiction eBook…Guaranteed" Here is a preview of what you'll discover: •How to Stand Out from the Crowd so your eBook has NO Competition! •How to Find the Best Topic for YOUR ebook (It's not one-size fits all!) •Insider secrets to FAST eBook Writing! •How to Write a Killer Title that Connects with your Audience and Sells your eBook for You! •How to Organize your eBook so it Practically Writes Itself! •How to Double, Triple, or even Quadruple your Profits from your eBook! •How to Finish, Format & Publish your eBook Without Any Guesswork! •How to Optimize your Kindle eBook Description to Maximize Sales •How to Build your Own Self-Publishing Platform for Even MORE Sales & Bigger Profits! •How to Sell Hundreds of eBooks at a Time! And much more! You CAN write an eBook that makes you money with this PROVEN system for FAST authoring! Download your copy and discover how TODAY!