Welcome To The Wealth For The Workers' E.Book, Audio Book, Art And Music Catalogue. The Wealth For The Workers Is Approved And Backed By The Australian Government And N.E.I.S Program.
We Are An Education Based, Humanitarian, Global Self Employment, New Style Of Profit-Sharing Company. Our Mission Is To Wipe Out Unemployment, Poverty And Financial Hardship In Australia And On Planet Earth.

If You Are A Writer, Artist or Musician And Would Like To Have Your Artistic Creation, E.Book, Audio Book, Music Or Painting In Our Catalogue Please Contact Us By Email On Our "CONTACT US PAGE"
Our Refund Policy:

Please make sure you take your time to choose your products carefully as we have

'No refunds for incorrect choice'

and

'No refunds if you change your mind'.
E.Book-Writing Fast-Action Workbook
E.Book-Writing Fast-Action Workbook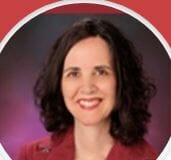 E.book Writing Fast Action Workbook Synopsis Using this workbook will: - eliminate stress and overwhelm - give you the exact blueprint you need to be successful! - keep you organized and on track -and help you write your very own ebook! Plus, you'll be able to use it every single time you want to write another ebook! You don't have to reinvent the wheel each time you write an ebook. You'll have all the pertinent information at your fingertips so you can have the same look and feel for all of your ebooks for strong branding. How does This Workbook Work? It is divided into four sections. -How to Use This Workbook -Author's Information -General Information on your eBook -13 Steps to Writing your eBook This workbook prompts you to come up with ideas and gives you a place to keep all of your information, so you can stay organized as you write. How you use this workbook is really up to you. It's got built-in flexibility with 7 tips for getting the most out of it. The eBook Writing Fast-Action Workbook features: -A way to record and save your information (ideas for other ebooks as well as all the technical information such as fonts, font size, page dimensions etc.) -A place to keep your questions as you go through the book so you don't forget what you need help with. - A system for organizing notes and ideas so you don't waste time looking for scraps of paper and writing your ebook step-by-step -Questions that will guide you through the entire process from idea to completion. What Makes This eBook Different? While other people tell you what to do, this ebook uses the Socratic method and actually walks you through the process asking the questions you need to answer to succeed. And as you answer them, you'll be creating your ebook! It's like having your own personal coach! As Tony Robbins says, "The quality of our lives depends on the quality of questions we ask." This ebook asks you all the right questions so that you get the answers you need to write an ebook that will make you money online. Rave Reviews What an incredible (workbook). It feels like "ebooks for dummies". The step-by-step, detailed, "how-to's" make it simple, possible, and map out a path. This gives me courage to go forth and write. I also like how results-oriented it is, keeping me on track from start to completion." Rosanne D'Ausilio, Ph.D. Consultant, Master Trainer, Author ======================== "This is not just a tired old guide...but rather a dynamic sketchpad. It provides a framework. As an author and ghostwriter of articles, children's books, technical papers, special reports, marketing collateral, and "How-To" guides, I can say that the approach used here can help you get from start to book signing with the fewest hitches and glitches...Get it, and get published! Kent Walters www.KidStuffNews.com If you're ready to write your ebook, but you don't know how to get started, or you've been writing ebooks, but finding that you need more organizational tools to reduce stress and simplify the process, this one-of-a-kind workbook is for you! EXTRA BONUSES: #1. When you look inside, you'll find a free special report: How to Find a HOT Topic for Your eBook! #2. Once you purchase this time-saving workbook, you'll discover several extra bonuses including: -How to Write a Killer Title for your eBook -Where to get your book reviewed NOW! -What it really costs to get started and a lot more! Plus additional resources! So, order your copy NOW!