The Wealth For The Workers' Program Is Approved By Both The Australian Government And The Australian Government N.E.I.S Program.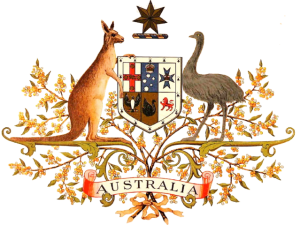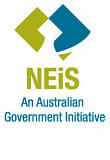 Wealth For The Workers Is An Education Based, Humanitarian, Self-Employment, New Style Of Global Profit-Sharing Company. Our Mission Is To Wipe Out Unemployment, Poverty And Financial Hardship In Australia And On Planet Earth.
Welcome To The Wealth For The Workers' Team Training Program Overview
Please see the catalogue of some of the books we will be using below.
As being part of the Wealth For The Workers' Team, not only do we want you to enjoy all the great products we have and those still to come, plus for you to Flourish and Prosper in life like never before. We also want to help you get fully trained step by step to a very high level of real life competence and to become an Expert in the following areas as they are crucial and vital to the ongoing success of any individual in life as we know it.
1: The Ethical Art Of "How To Win Friends And Influencing People" By Dale Carnegie
2: The 21 Irrefutable Laws Of Leadership By John C. Maxwell who is widely recognised as one of The World's Premier Experts and Authorities on Leadership.
3: How to Correctly Manage, Keep And Grow All The Money you will be receiving once your team is built and activated. For this Financial Training we will be using 3 of The All Time Best Selling Classics "The Richest Man In Babylon" By George S. Clason, "Rich Dad Poor Dad" By Robert Kiyosaki and "Think And Grow Rich" By Napoleon Hill.
4: We will also by training you on the Science And Correct Methods Of Study As Taught in "The Basic Study Manual" By L.Ron Hubbard.
5: Plus we will be using 2 other Master's Teachings because they are relevant to some of the work you will be doing whilst not being pigeon holed or categorised by their titles. 1: The 7 Habits Of Highly Effective People By Stephen R. Covey, 2: Go Pro, 7 Steps To Becoming A Network Marketing Professional, By Eric Worre.
6: Additionally we are planning a whole series of paid for webinars with a very Professional and proven Business Administrative Know-how technology by Mr. L. Ron Hubbard. In these webinars you will discover how to run and manage your business incredibly effectively. This administrative know-how technology can be applied to a either a small one or two person business or all the way up to a 10,000+ person organisation. Its scope of application and size is Literally Limitless!
The reason why we are adding all this essential training for every team member's benefit is because it is common knowledge that people must be trained in the areas that they will be working in to succeed, in this case, The Wealth For The Workers' Team where you will be in a "Team Player"environment and where you will be expected to help not only yourself but also help other people succeed in life.
People will need to have the correct and very ethical control and influence over their Team and they will need to have excellent Leadership Skills. They will need to know how to study to get the best benefit from their Studies and help their customers and their team members to study correctly. They will need to control, keep and grow their Money and teach others to do the same. They will need to be effective leaders.
We want every single Team member to be extremely proficient at what they do so that they can flourish grow and be happy and help not only themselves and their own family but also contribute to the success and happiness of the team members that they have in their Team so they too can succeed.
One of the codes of conduct in being part of the Wealth for the Workers team is that you will be expected to and must also be willing to and be ready to help other people in life succeed.
In this world we are living in, we have and are now suffering from a severe lack of care for our fellow human beings, the planets wildlife, domestic and farm animals and the environment. If the human, animal race and our environment is to be cleaned up, to survive, to flourish and prosper and be happy we must now as a responsible human race move out of the "Me First Selfish Age" into the "Humanitarian I Care About Others Age". If we do not make this change we will end up just as they portray in pretty much all of the futuristic science fiction movies we see on the big screen or on our home TV screens.

The 7 Habits Of Highly Effective People
The 7 Habits of Highly Effective People®
Stephen R. Covey's book, The 7 Habits of Highly Effective People®, has been a top-seller for the simple reason that it ignores trends and pop psychology for proven principles of fairness, integrity, honesty, and human dignity. Celebrating its fifteenth year of helping people solve personal and professional problems, this special anniversary edition includes a new foreword and afterword written by Covey exploring the question of whether the 7 Habits are still relevant and answering some of the most common questions he has received over the past 15 years.